DeathStarbucks Shirt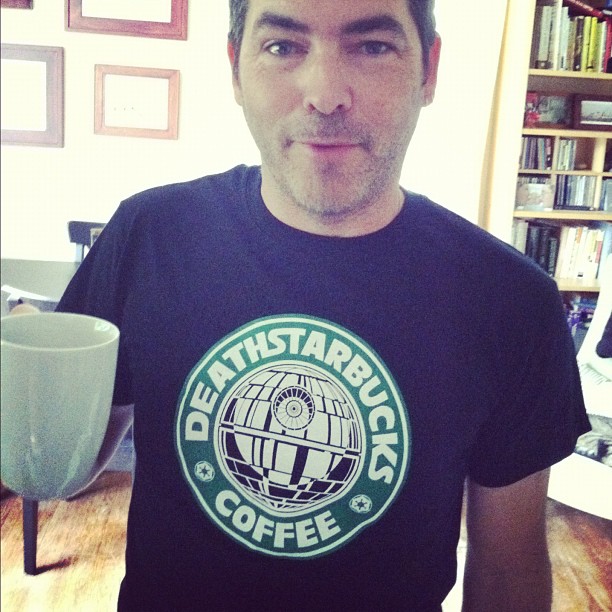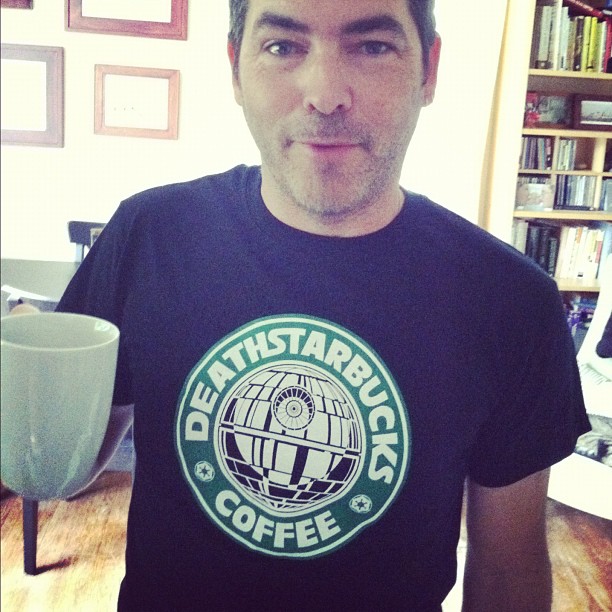 sale
DeathStarbucks Shirt
Like stormtroopers, DeathStarBucks is everywhere. The back shows search readout for all 1138 DeathStarBucks locations, in Aurebesh, including the newest location on the Superlaser Deck.
That's my friend Jimmy modeling with a nice cup of joe, and yours truly donning the Tee in one of your finer men's restrooms.
Quantities are EXTREMELY limited, so order now!